Latest Technology,
Stronger Builds
Couplings
The coupling manufacturing facility is equipped with the latest technology in machinery and processing equipment. Computer-controlled HEM saws are utilized for sawing coupling stock into required coupling blank lengths. New Mori Seiki CNC lathes are used to precisely thread couplings. The latest Magnaflux wet magnetic particle inspection equipment is utilized for inspecting couplings for material defects. A state of the art automated phosphate coating system allows more control and consistent phosphate coating of the threaded couplings. The finished couplings are painted by an automated spray booth system for a better paint finish, and a computer-controlled dot matrix system applies the stenciling information. A highly trained inspection staff verifies all threaded coupling connections to ensure continual compliance to API 5CT and API 5B requirements and any special customer requirements. All machine operators and process operators go through a rigorous training program to maximize efficiency and quality while performing the various required processes. Finished couplings are stored inside while awaiting shipment to assure the product remains in pristine condition.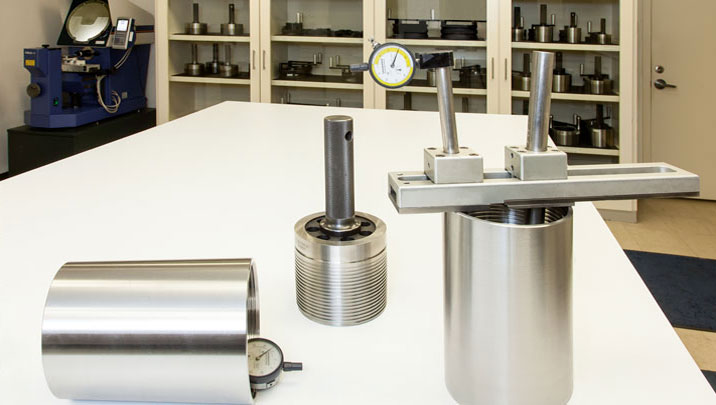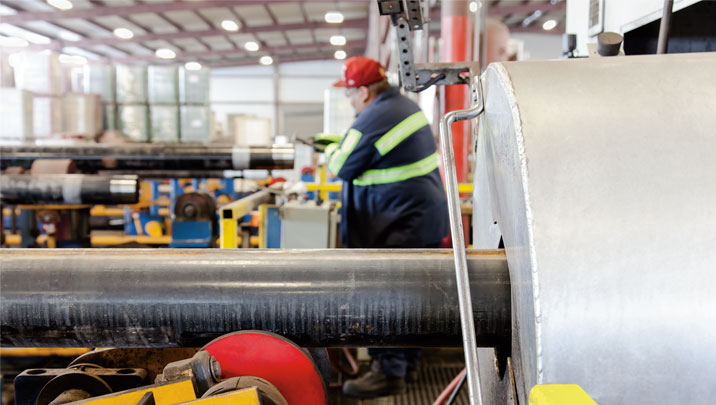 Threading
All pipe threading work is completed by new Mori Seiki CNC lathes that offer repeatable, tight tolerance connections. After threading, coupling makeup is performed by the latest NOV bucking units equipped with Torque Turn. A fully automated PLC controlled handling system moves pipe through the process, providing a consistent flow and repeatable positioning of the tube. Our highly trained quality staff verifies all threaded connections to ensure continual compliance with API 5CT and API 5B requirements, as well as special customer requirements. Process operators go through a rigorous training program to maximize efficiency and reliability while performing the required processes.
Pipe Yard Services
The storage facilities for pipe within the Pinnacle Machine Works 44 acre site are new and designed to meet all pipe storage requirements. The pipe storage areas have had ground stabilization to provide areas that will support the immense weight of pipe loaded onto racks. All pipe is stored on racks, which are poured-in-place concrete bolsters that keep the pipe at a minimum eighteen inches off the ground. All pipe stored is inventoried and controlled with a computerized inventory tracking system. Cycle counting is done to verify inventory accuracy. Multiple states of the art pipe lifting/moving equipment are used to move pipe within the facility's process areas and for loading/unloading trucks.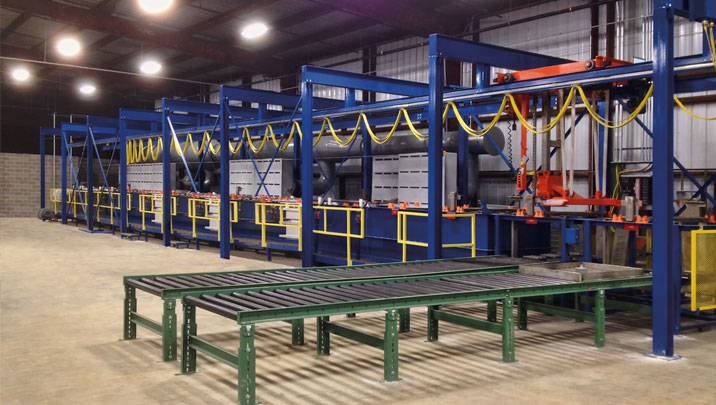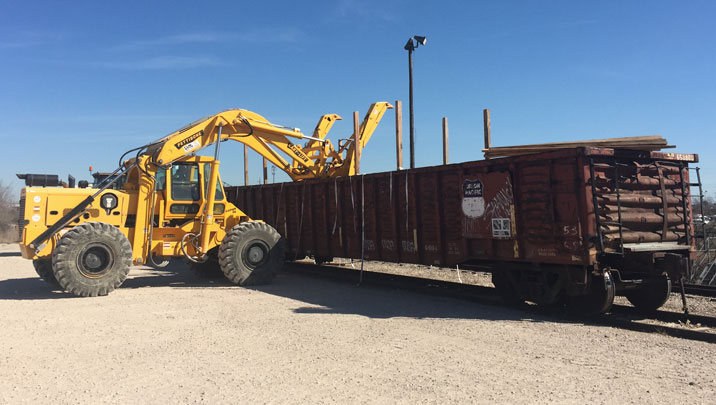 Trans-loading
Pinnacle offers rail services for OCTG and structural steel products. Full services trans-loading includes product storage and handling with a range of different cars to transport your products.